As part of our continued commitment to advance the science of facial aesthetics, Teoxane will participate to the Aesthetic and Anti-Aging Medicine World Congress (AMWC), the industry's leading medical education event that will take place at the Grimaldi forum in Monaco from March 30th to April 1st.
During the conference, Teoxane will host two-hour masterclass symposium focusing on the behavior of the mobile anatomical layers & the importance on how to treat them.
Teoxane has a rich history of attending AMWC, and we are thrilled to renew our commitment for the 2023 edition, partnering with internationally recognized aesthetic practitioners Dr. Patrick Trevidic, Dr. Benji Dhillon, Dr. Lee Walker, Dr. Nabila Azib, Dr. Raul Cetto, Dr. Saleena Zimri and Dr Kam Lally to further elevate our tradition of medical education excellence.
OUR SYMPOSIUM - RHA IN MOTION
Thursday March 30th from 4:30 to 6:30 pm
Prince Pierre Auditorium (Level -2)
Moderator: Dr. Benji DHILLON, UK
Teoxane believes that Beauty is personal and everyone has a right to define their own version of beauty. Each product in the RHA range has been specifically designed to adapt to the facial movements while achieving natural looking outcomes.1-3
Part 1: MULTILAYERING & MIDFACE
Injecting the right product in the correct layer is crucial to obtain natural outcomes.
Join us for this unique session to learn the optimal way to learn how to treat the mid-face with the multilayering technique.
LECTURE - Beauty is personal with Dr. Benji DHILLON, UK

LECTURE - RHA IN MOTION - Focus on midface with Dr. Lee WALKER, UK

CADAVER DISSECTION - Midface Cadaver Dissection with Dr. Patrick TREVIDIC, France

LIVE DEMONSTRATION - Midface Injection with Dr. Nabila AZIB, Morocco
Part 2: PERIORAL
Each lip is unique, each lip is dynamic.
Join us for an in-depth session on the perioral area during which our ATP approach (Anatomy, Technique and tailored Products) will be thoroughly explained.

LECTURE - RHA IN MOTION - Focus on perioral with Dr. Raul CETTO, UK
CADAVER DISSECTION - Perioral Cadaver Dissection with Dr. Patrick TREVIDIC, France
LIVE DEMONSTRATION - Lips Injection with Dr. Saleena ZIMRI, UK
LIVE DEMONSTRATION - Lips Injection with Dr. Kam LALLY, UK
EVOLUTION OF DERMAL FILLERS
Camille Blanc Auditorium (Level -2)
Respecting the facial expressions has always been a challenge.
Let's discover how dermal fillers evolved within time to respect the naturalness of the face!
LECTURE - Improving facial emotional expressions with dermal fillers in golden age with Dr. Zeljko ROTIM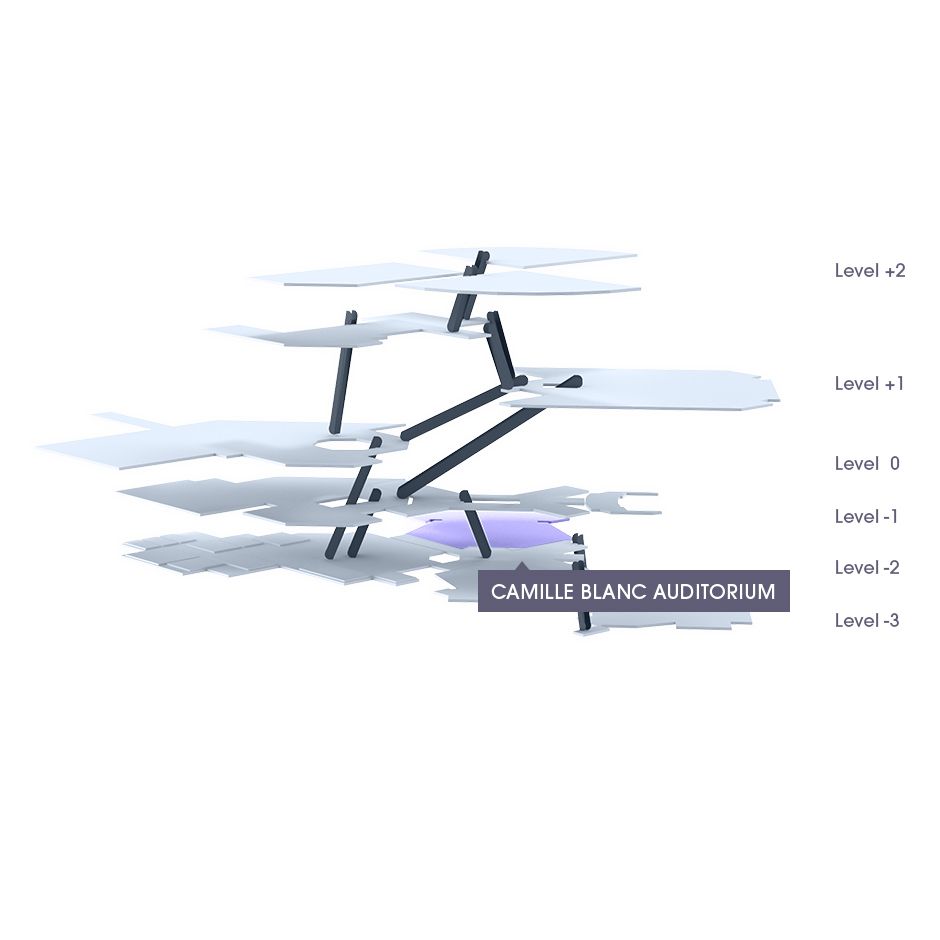 PERIOCULAR REJUVENATION
Salle des Princes (Level -3)
The periorbital area is a very difficult to treat.
Join Dr. Bhojani-Lynch for an exciting live demonstration to deep dive into the key factors to consider while treating the periorbital area
LIVE DEMO- Illuminate your patient look with 3rd generation dermal fillers with Dr. Tahera Bhojani Lynch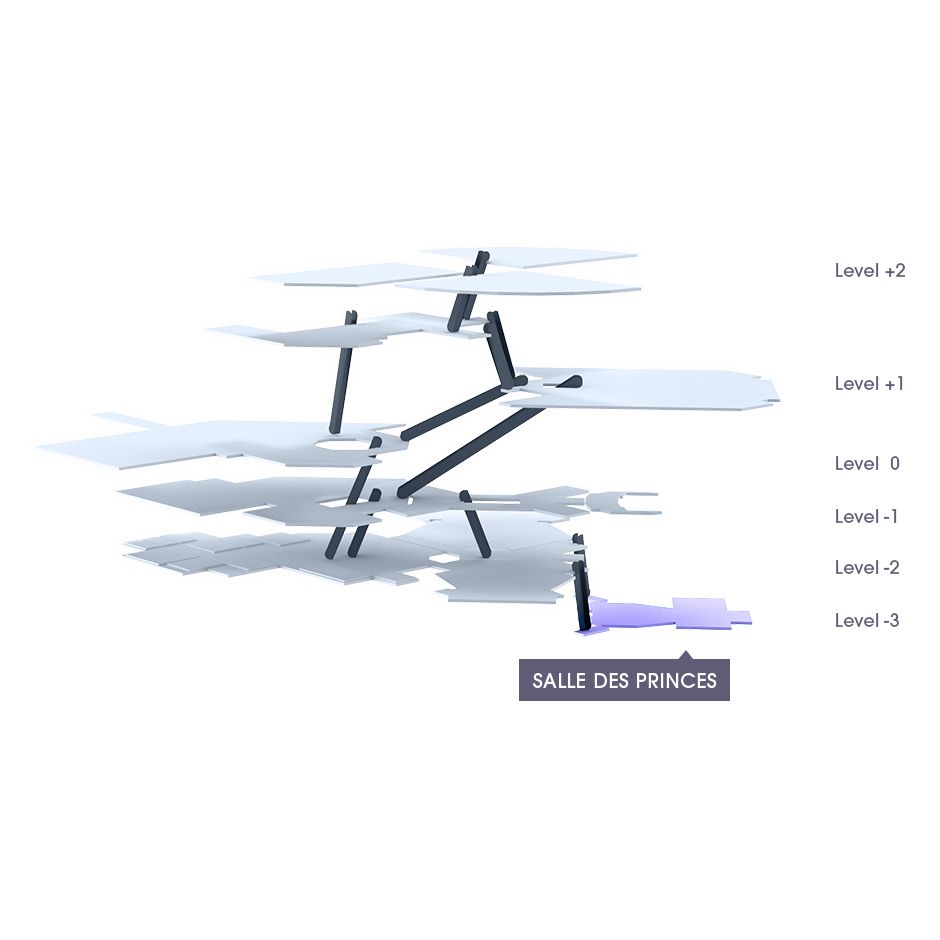 TEAR TROUGH CORRECTION
Salle des Princes (Level -3)
As the first4-6 on the market to design a specific product for the periorbital area, let's discover its key properties through a live demonstration.
LIVE DEMO- A two-step approach to infraorbital hollows with Dr. Saleena Zimri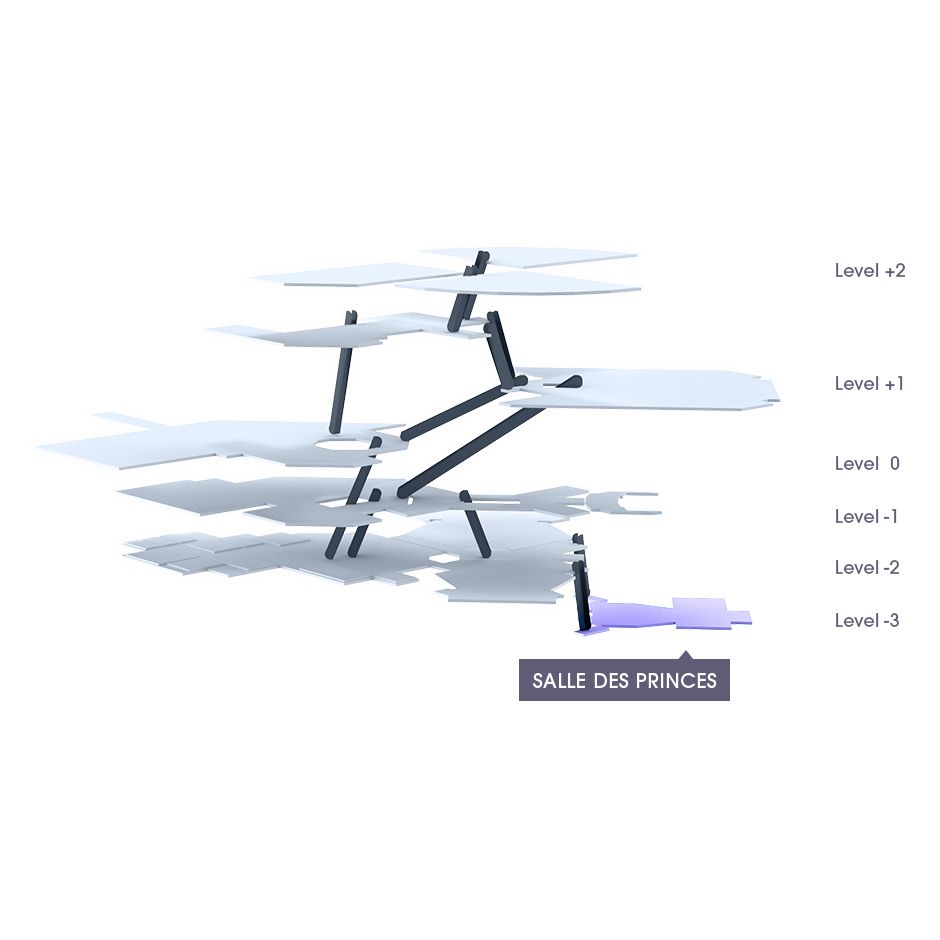 MAXI LIVE - FOREHEAD & TEMPORAL AREA SESSION
Salle des Princes (Level -3)
Let's deep dive into the upper face area understanding the Anatomy, the Technique and the right Products to use!
LECTURE - Temple Augmentation: Safety, anatomy and techniques with Dr. Lee Walker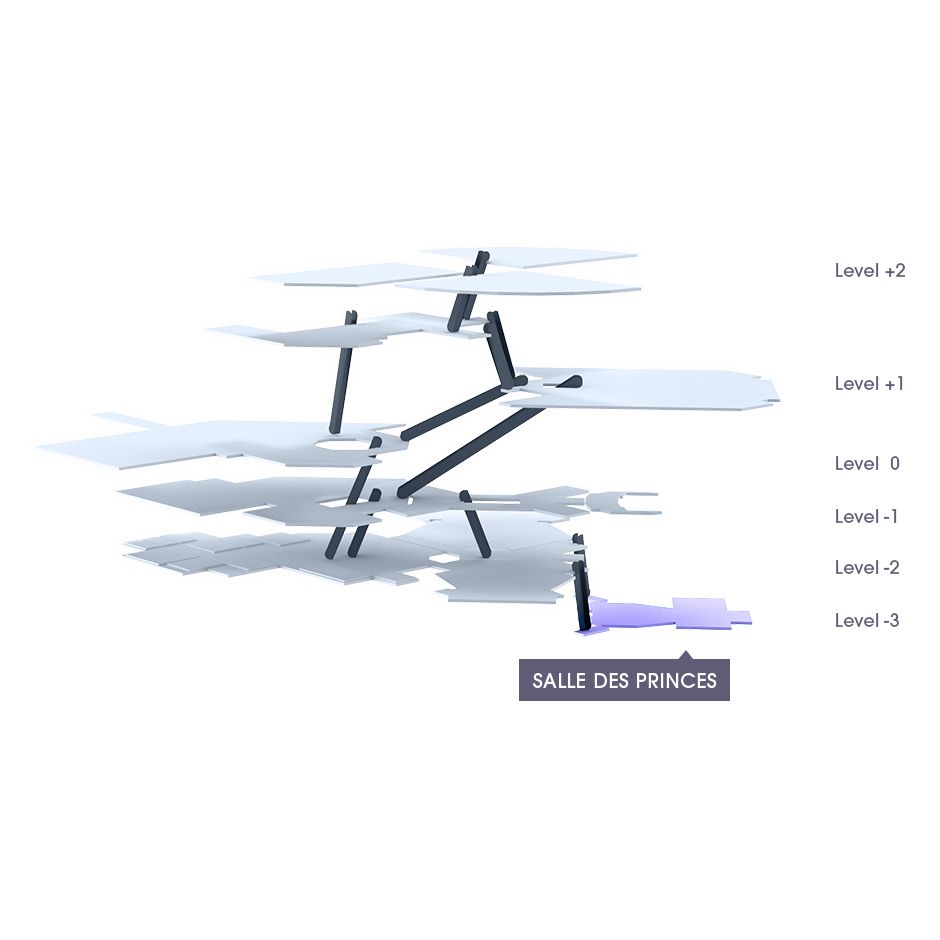 NLF & BITTERNESS TRIANGLE
Salle des Princes (Level -3)
Learn more about the main cause to NLFs and how to efficiently treat it.
LIVE DEMO- Dynamic treatments for NLF with Dr. Shady Ismail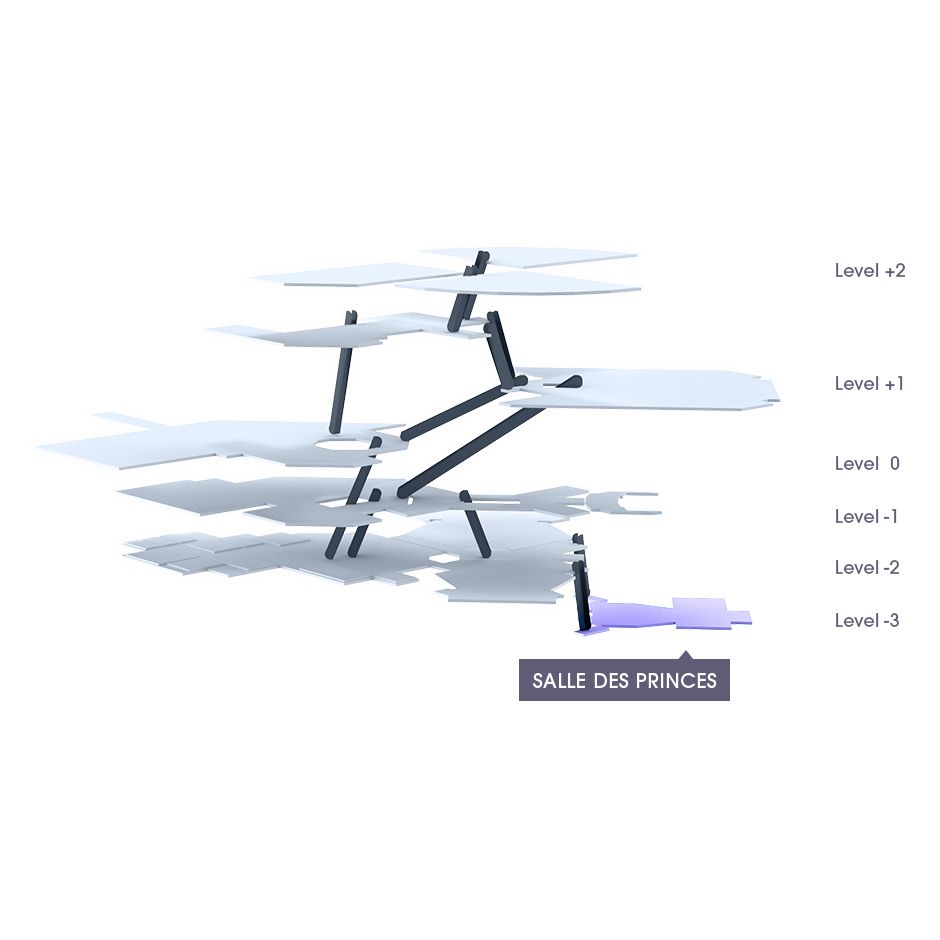 NECK & DECOLLETAGE REJUVENATION
Prince Pierre Auditorium (Level -2)
Join Dr. Tremblay to learn how and what to inject to treat the most fine and superficial lines.
LIVE DEMO- Skin quality protocols for neck & decolletage with Dr. Jean-Francois Tremblay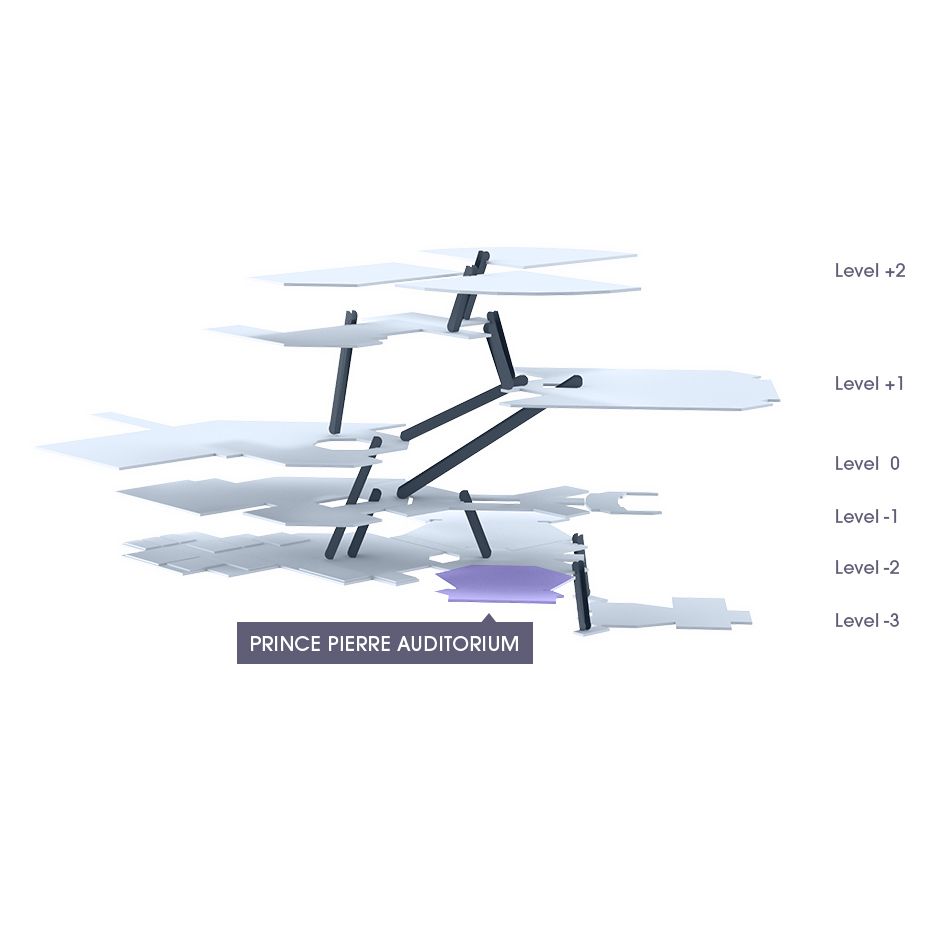 Dr. Nabila Azib
Plastic Reconstructive and Aesthetic Surgeon
Morocco
Dr. Nabila Azib developed her clinical experience in close collaboration with Dr. Patrick Trévidic and is holding university degrees in lasers in dermatology, angiology and reconstructive surgery. She is member of the Expert2Expert group and was scientific director of the ICAAM Congress in Dubai for several years.
She has been lecturing internationally for many years and is member of several international scientific societies. As a plastic surgeon she is able to give deep insights into anatomy and the related importance of experience-oriented treatments.
Specialist on Plastic, Reconstructive and Aesthetic surgery- Rabat- Morocco Interuniversitary degrees on Lasers in Dermatology, Angiology and Reconstructive Surgery-Paris Ouest Diploma of the College de Médecine des Hôpitaux de Paris Member of Expert2Expert group.
Member of the SMCPRE (Société Marocaine de Chirurgie Plastique Réparatrice et Esthétique)
Chairwoman and organizer of the full day live demo session during FACE2FACE Congresses-Cannes since 2016
Scientific coordinator of FACE2FACE congress since 2016
Scientific Director of the ICAAM Congress Dubai (from 2009 to 2012)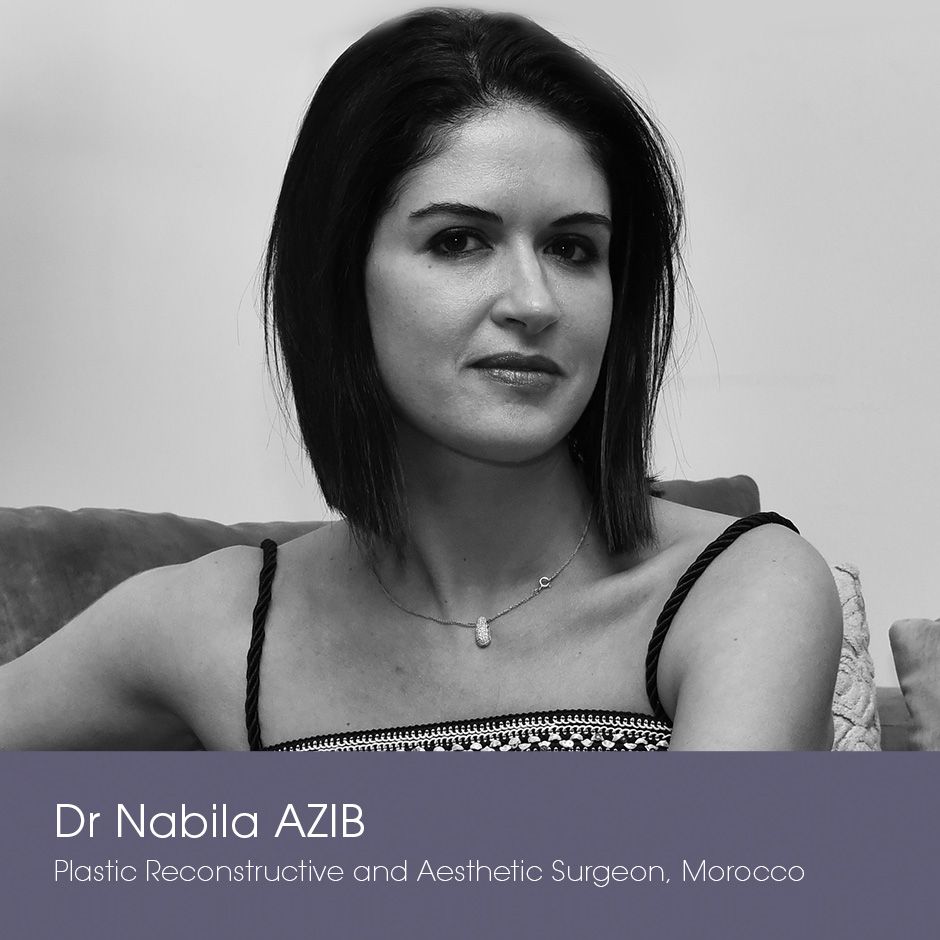 Dr. Tahera BHOJANI-LYNCH
Aesthetic Doctor, Dermatologist and Ophthalmic Surgeon
United Kingdom
Dr. Tahera Bhojani–Lynch is an international award-winning aesthetic Doctor and Eye Surgeon. She is a Member of the Royal College of Ophthalmologists, has a post graduate diploma in Dermatology, Cosmetic Science and Laser Skin Therapy. Dr. Bhojani-Lynch is notably known for her expertise in periorbital rejuvenation using injection techniques to lift eyebrows, support tear troughs and performing instant outer canthal lifts to give "almond shaped" eyes.
Her passion is to achieve beautiful, 'invisible' enhancements, and to promote safety and natural beauty in all her treatments. Dr. Bhojani-Lynch sits on the faculty of the International Association for the Prevention of Complications in Aesthetic Medicine and speaks internationally on many topics including promoting safety in Clinical Medicine and Surgery.
As a multilingual speaker and trainer in Europe, Asia-Pacific and the Middle East, she has a reputation of knowledge and expertise in all aspects of Aesthetic and Pharmaceutical Medicine. Her clinical research and experience of Botulinum Toxin and Hyaluronic Acid spans over 25 years. Dr. Bhojani-Lynch has been featured in the press, on TV and Radio.
She has treated well known male and female TV celebrities. She currently works as the Clinical Director at the Laser and Light Clinic in Loughborough and as a guest specialist at Dr. Nyla's Medispa in Mayfair London in Harley Street, London. She is an official International Expert for Teoxane.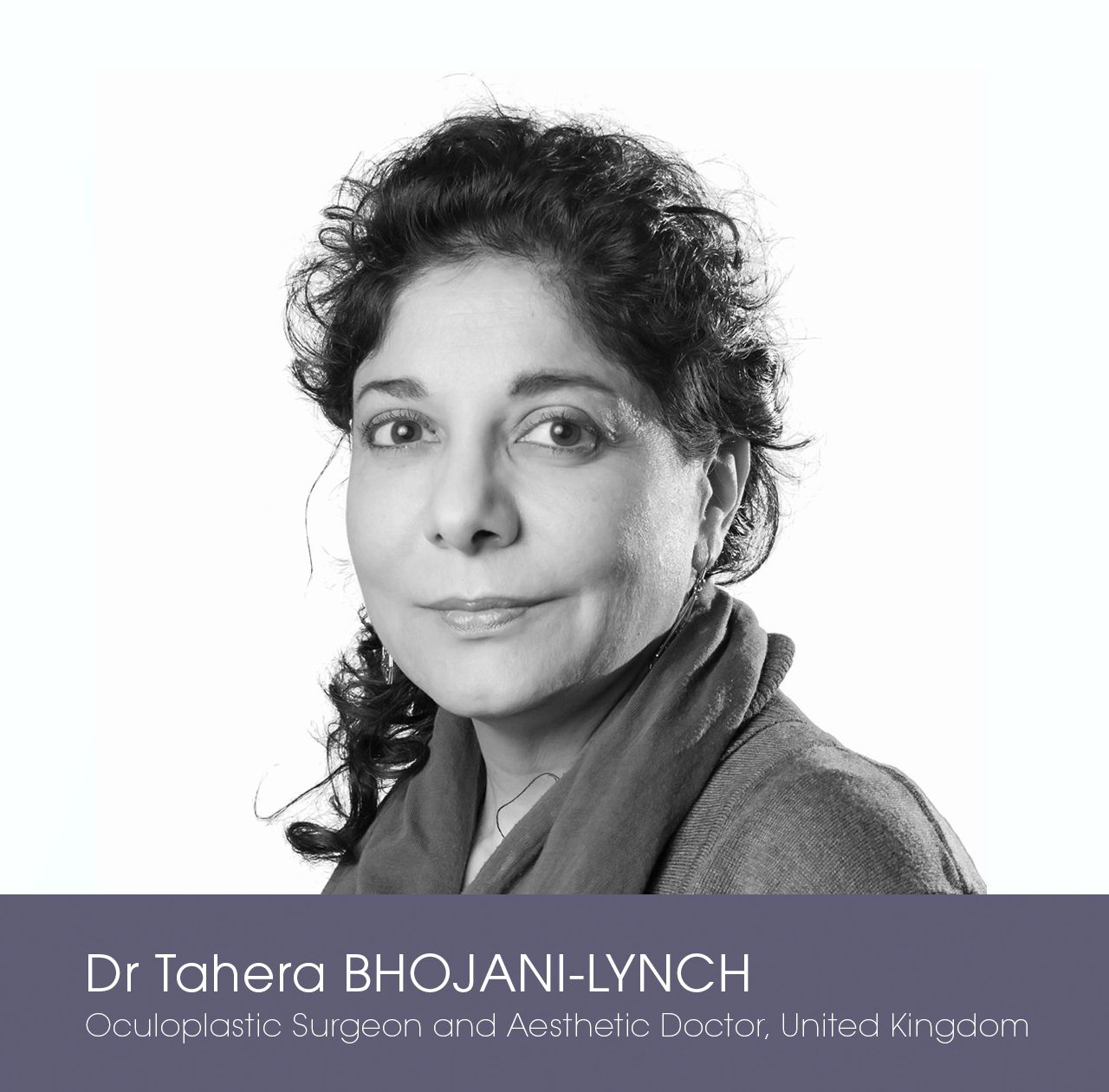 Dr. Raul Cetto
Otolaryngology and Head and Neck Surgeon
United Kingdom
Dr Raul Cetto is an award-winning international speaker and trainer in Facial Aesthetics. He has had a medical career spanning over 16 years, completing over 6 years of surgical training in London during which time he developed a particular interest in facial aesthetics. He has been practicing non-surgical facial aesthetics for over 10 years and founded Clinic 1.6 in 2016.
Dr. Cetto has been awarded a Diploma in Otolaryngology and Head and Neck Surgery from the Royal College of Surgeons of England as well as completing the College's membership examinations.
His surgical training led to completing a PhD on nasal airflow at Imperial College London. He also holds a post graduate diploma in Aesthetic Medicine and is currently undertaking a master's degree in medical education.
Dr Cetto is actively involved in research and has authored and co-authored several peer reviewed publications and books in his field of expertise.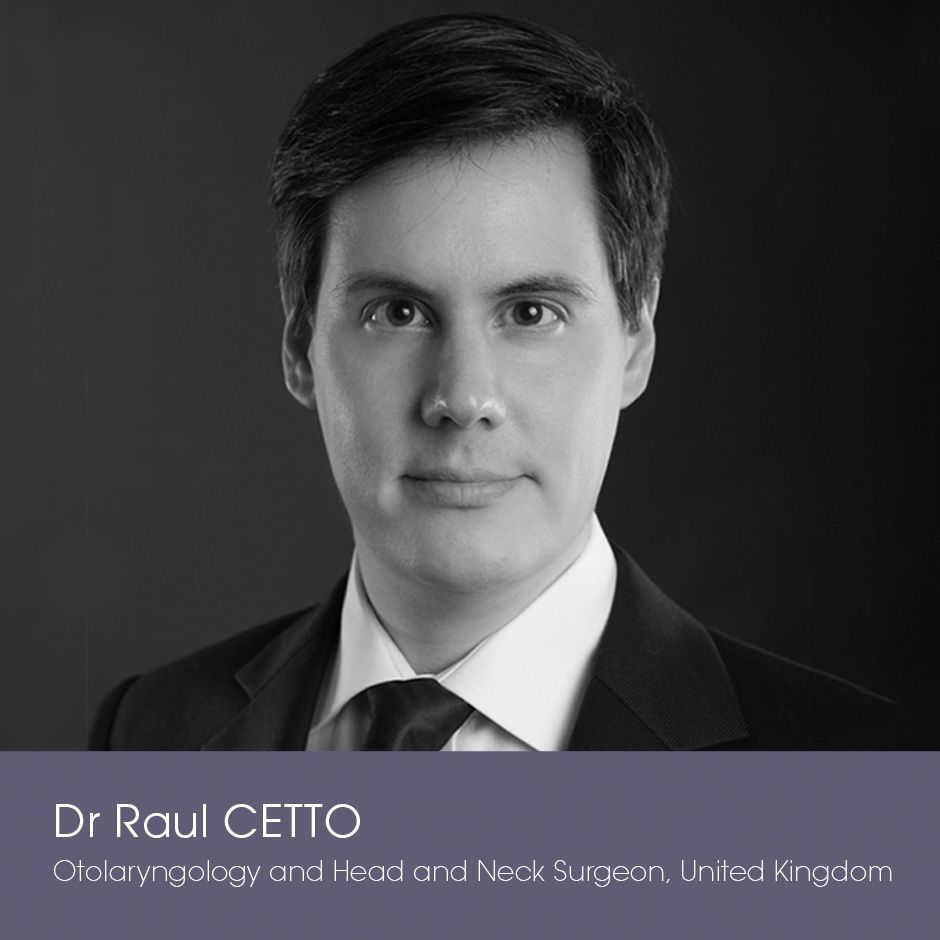 Dr. Benji Dhillon
Cosmetic Surgeon
United Kingdom
Dr Benji Dhillon specialises in non-surgical treatments, ranging from injectables to his passion for device-based skin rejuvenation, including the use of Co2 resurfacing. He is a firm believer in 'whole face aesthetics'; educating his patients and delegates on how we age and why we should not focus on single areas to achieve a holistic, proportionate aesthetic result.
His background is varied having trained in Plastic Surgery in the UK, followed by spending nearly four years as the Medical Director for Allergan Aesthetics responsible for Europe, Middle East and Africa. During this time, he was responsible for research and development into 'Botox' and the Juvederm range of dermal fillers as well as developing educational programmes to teach aesthetic practitioners on assessment and the safe and effective use of injectables.
Subsequent to this he worked under the tutelage of a number of worldrenowned injectors where he was able to develop and finesse his advanced techniques. He is now the founder and director of Define Clinic based in Beaconsfield, Buckinghamshire which brings together the world of cosmetic medicine and cosmetic dentistry to achieve full face beautification.
He is an official TEOXANE country expert (UK) and international speaker who regularly shares his knowledge and experiences via masterclasses, congresses and different type of trainings across the globe.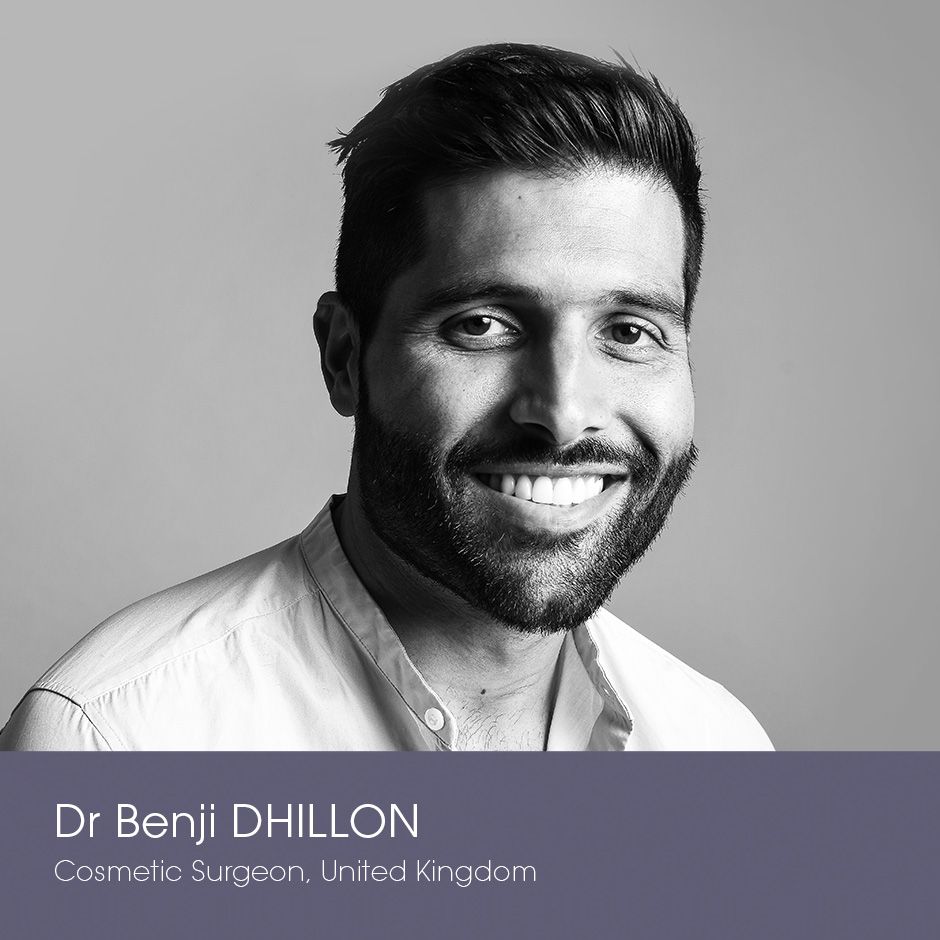 Dr. Shady ISMAIL
Plastic & Aesthetic Surgeon
Egypt
Dr. Shady Ismail is a Plastic Surgeon with more than 12 years of experience in aesthetic medicine. He is a member of the Spanish Society of Facial Plastic Surgery (SECPF). He graduated with a Master of Science in Practical Dermatology from Cardiff University, UK.
He is the CEO & Founder of Clarity Aesthetics and leads clinics in Cairo, Egypt. He has been speaker in more than 70 regional and international conferences, workshops & hands-on trainings. Dr. Ismail trained more than 400 doctors across Middle East and Europe.
He occupies the position of Training Director of ICC (international cosmetic conference). He also is a Faculty member of ECAMS (European college of aesthetic medicine and surgery). Dr. Ismail was appointed TEOXANE International KOL in 2022.
He is the Middle-East Training Manager & an International KOL for Biolift™ threads, the Middle-East Scientific Director of Promo Italia MONTENAPOLEONE ACADEMY, and the CSO & Founder of Art of Beautification Medical Masterclass.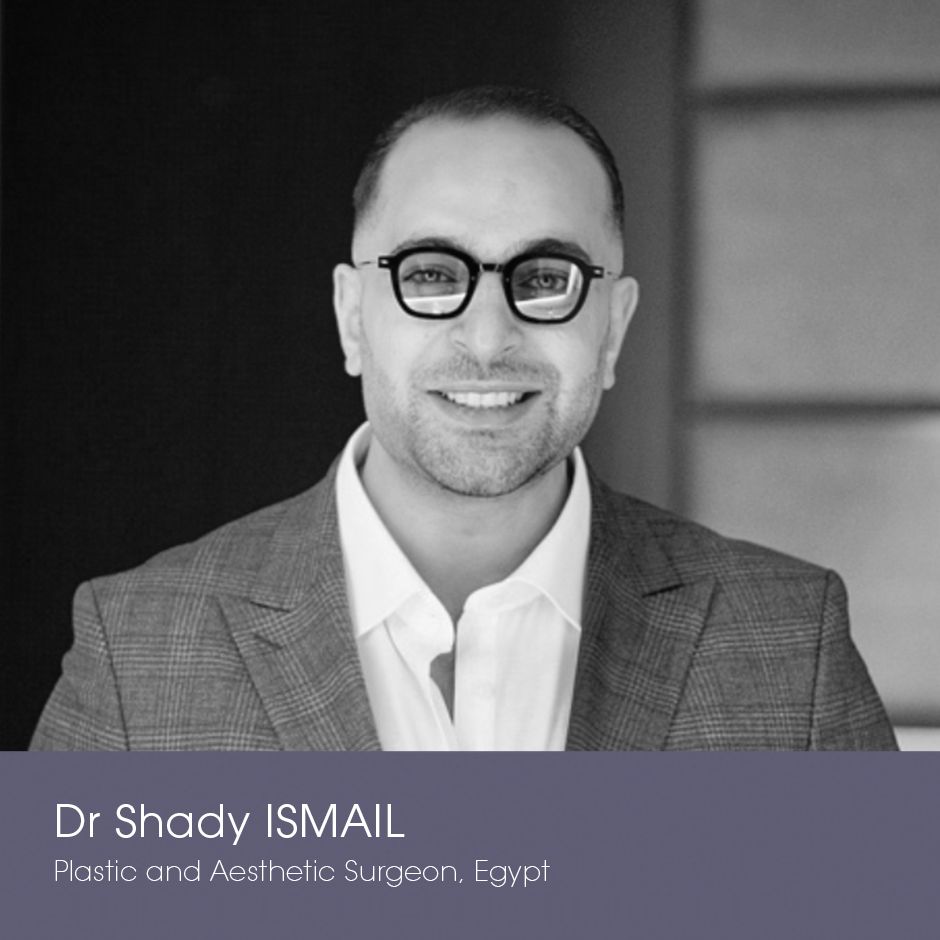 Dr. Kam Lally
Aesthetic Doctor
United Kingdom
Dr. Kam Lally graduated in Medicine from the University of Oxford and went on to complete an academic post with an Honorary Lectureship at the University of Leicester.
He currently practices as a GP in the Midlands. He has been working as an Aesthetic Doctor in the Midlands and London for several years.
His areas of expertise include botulinum toxin, dermal fillers, threads, biostimulators, medical weight management and lasers.
He has been an aesthetic trainer for 5 years and has a Level 7 Diploma in Aesthetic Medicine (equivalent to a Master's Degree). In additionto this, Dr Lally is the Royal College of General Practitioner's (RCGP) National Aesthetic Medicine Lead.
He prides himself on his thorough approach focusing on attention to detail and clear communication.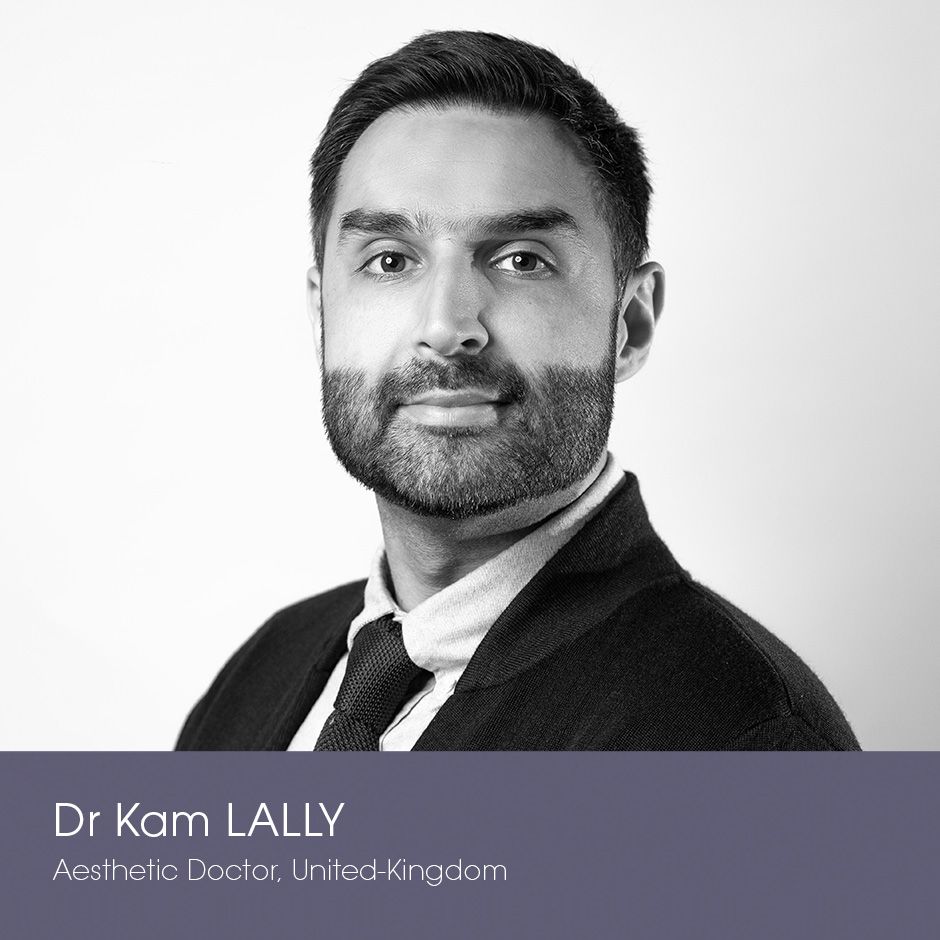 Dr. Jean-François Tremblay
Dermatologist
Canada

Dr. Jean-François Tremblay completed his medical degree at McGill University and his residency in dermatology at the University of Montreal. He then moved to California to further his knowledge through a fellowship in cosmetic surgery and oncology at the University of California at Los Angeles (UCLA). Affiliated with the dermatological surgery unit of the Hôtel-Dieu Hospital of the Centre Hospitalier de l'Université de Montréal (CHUM), Dr. Tremblay also acts as medical director for Dermapure and Project Skin MD.
Over the past few years, Dr. Tremblay has developed a renowned expertise through his clinical practice and research in the fields of skin rejuvenation, rejuvenating injections, lasers, facial surgery and liposuction. Although he is regularly called upon to present at national and international scientific conferences, his primary passion remains his practice and his patients at the aesthetic clinic.
Dr. Tremblay holds multiple certifications in dermatology, cosmetic surgery, cutaneous oncology and laser surgery. He is a Fellow of the Royal College of Physicians of Canada (Dermatology) and the American Academy of Dermatology, a Diplomate Fellow of the American Academy of Cosmetic Surgery and the College of Mohs Surgery and Cutaneous Oncology, and a member of the American Association of Laser Medicine and Surgery.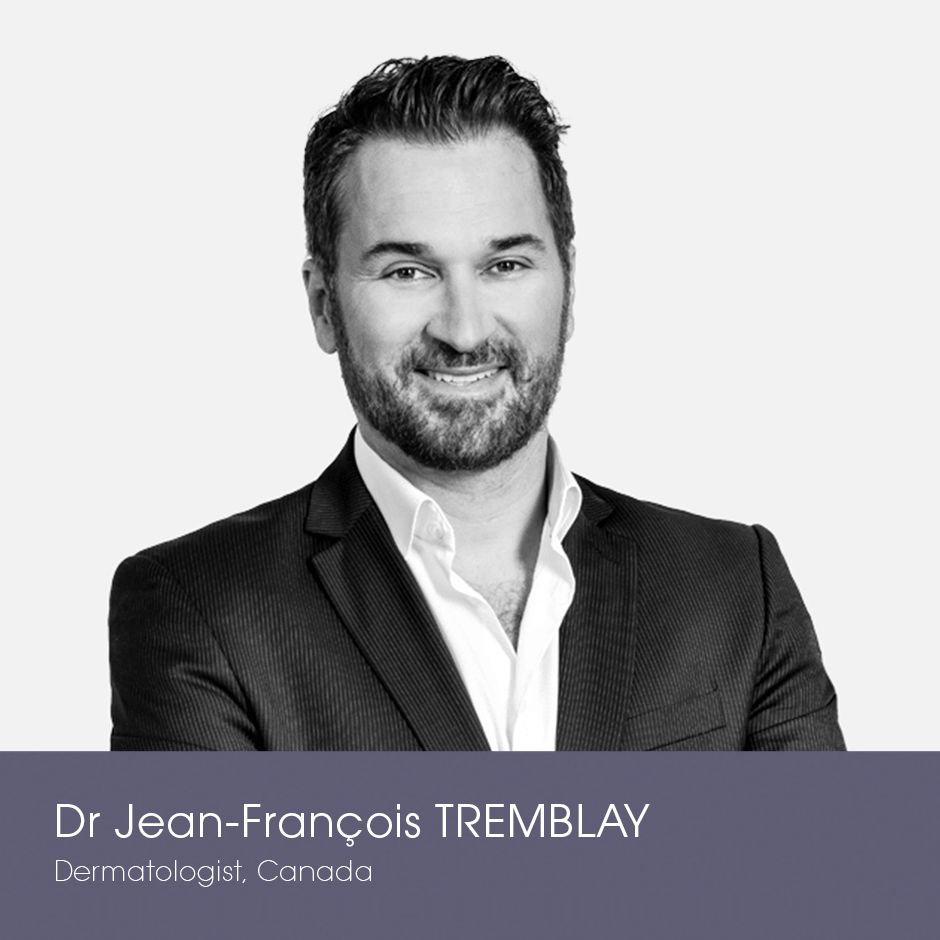 Dr. Patrick Trevidic
Plastic Reconstructive and Aesthetic Surgeon
France
Dr Patrick Trevidic is a Plastic, Reconstructive and Aesthetic surgeon from Paris. Dr Trevidic also serves as Head of the Surgery Department at the Sainte-Anne Hospital in Paris.
He is the main investigator in multiple studies addressing prevention of the aging process. Dr Trevidic has published over 60 scientific articles indexed in PubMed.
During the last 15 years, Dr Patrick Trevidic was the scientific director of a renowned international medical publishing group: Expert2Expert.
He also directed the scientific projects of many international congresses of aesthetic surgery and medicine.
Dr Trevidic published five major books on anatomy and aesthetic medicine also contributed to ten other ones.
Dr Trevidic is the Chief Scientific Director of TEOXANE.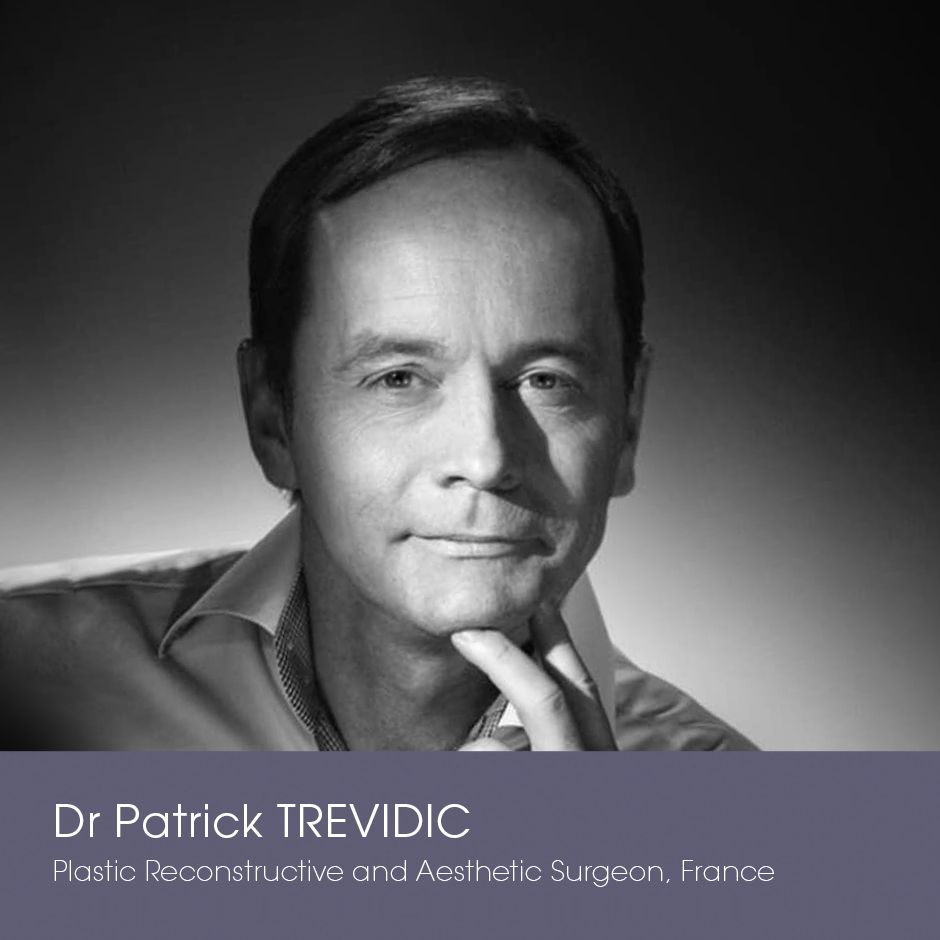 Dr. Lee Walker
Dental Surgeon
United Kingdom
Dr Lee Walker BDS MFDS, is an aesthetic dental surgeon, director and clinical lead at the multiaward winning BCity clinics, Liverpool and has over 20 years' experience in the field of medical aesthetics.
He is a visiting Professor of Aesthetic Medicine at the Andres Bello University Santiago, Chile.
As part of his commitment to medical safety, Dr Walker is the chairman of the complications in medical aesthetics collaborative (CMAC) UK. He provides guidance and advice on complications related to non-surgical treatments. He has produced internationally published peer reviewed publications on blindness, hyaluronidase, and vascular occlusion, coauthored several chapters in medical aesthetic literature and has published a book on injection anatomy and facial aging.
Dr Walker is a renowned global KOL who regularly shares his knowledge internationally, having educated medical professionals in over 30 countries and across 5 continents.
Dr Walker has been awarded memberships to the prestigious Royal College of Surgeons in both Scotland and England. He also holds a postgraduate qualification in clinical and medical education.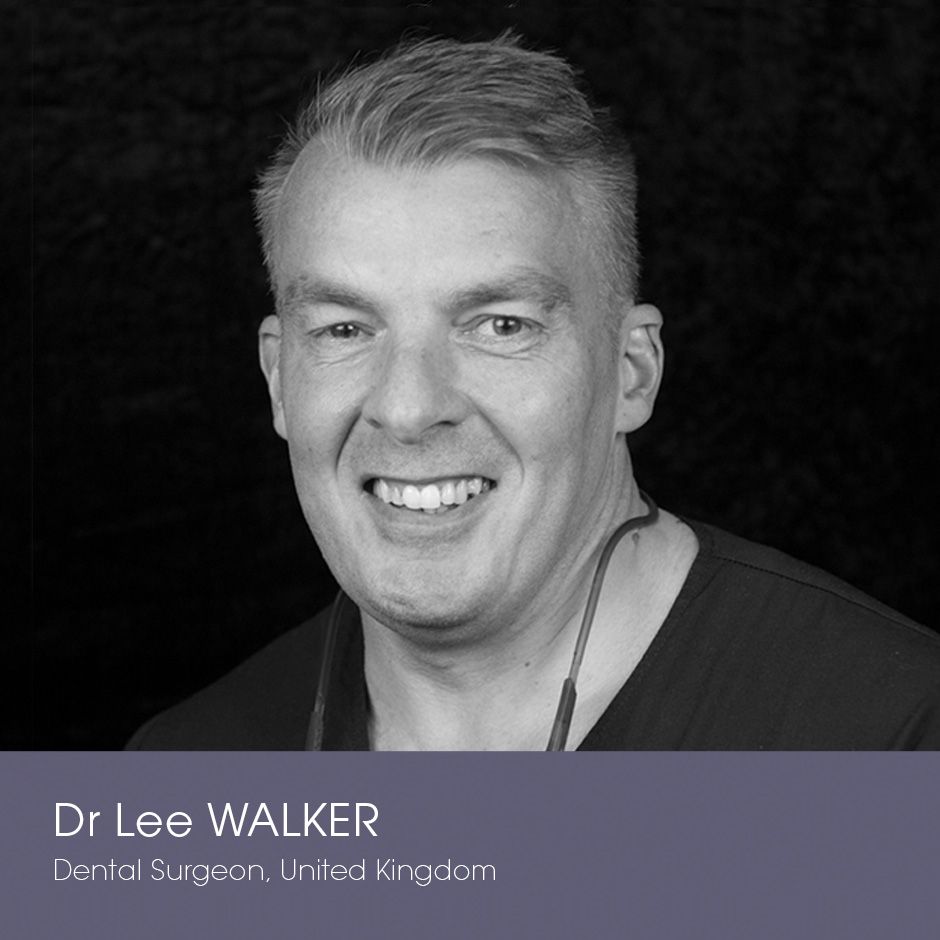 Dr. Saleena Zimri
Cosmetic Doctor of Dermatology
United Kingdom
Dr Saleena Zimri is a former General Practitioner with a special interest in Cosmetic Dermatology. She is the founder of the Skin Doctor Clinics and set up her first aesthetic skin and laser clinic 13 years ago in Yorkshire. The company has four branches located in Manchester, London, Leeds and York.
Dr Zimri is an International Speaker and has had numerous publications in the press. She was one of the first practitioners in the North of England to offer tear trough treatments and has become an expert in this treatment area. She is an internationally accredited aesthetic trainer and KOL for some major skin and Pharma brands.
She also runs her own in-house one tone aesthetics training academy. Her ethos is that of natural restoration.